Crestan's Virtual Assistant (CVA)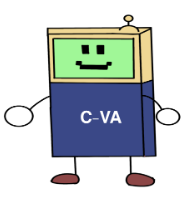 Welcome to this one-stop portal for all ICT matters for Crestans. I am C-VA, your virtual assistant. I will guide and help you in this portal.
Be it about HBL, laptops, ICT curriculum, or other subjects' lessons that uses ICT, all information can be found here. Should you require any piece of information regarding the use of ICT and it is not found here, please email me at: info@crestsec.edu.sg to notify me.
Thank you!
Announcements